Hey savvy traveler!
Create a HolidayCars account and get a 15% discount on your next rental!
Please fill in your first name
Email address is not correct
Receive the latest news and offers
Be the first to know about the best deals
Receive additional discounts
How does it work?
Don't worry, it is easy as 1-2-3!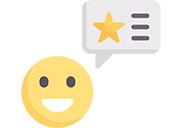 Step 1.
Sign up via the form above.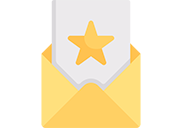 Step 2.
Create your password via the email invitation in your inbox.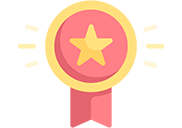 Step 3.
After signing up, you and your friend will be rewarded
Benefits of renting with HolidayCars.com
Safety
Now more than ever, your personal health and safety is important. Avoid unnecessary contact with others and enjoy a fully sanitized rental car.
Flexibility
Book with confidence! You can amend your booking for free up to 48 hours before the pickup time.
Comfort
Want to listen to your own music or turn the air conditioning off? The choice is yours when you're renting a vehicle.
Freedom
Enjoy the freedom of travelling to secret spots and hidden gems, wherever and whenever you like.
Choice
Whether you need a luxury car for a special event or a minivan for your family outing, our car rental suppliers have a vehicle for every occasion.
Price
Save your hard earned money! The average cost of renting a car for a week is cheaper than buying return train tickets for a small group. You can use your savings to enjoy a meal at a nice restaurant.
Easy too book, nice cars and good prices!

We are creating your account.....